About Us
Quality assurance system in higher education has gained more significance as the demands of students and the society concerning quality in higher education increased. In this regard, strategies have been defined to bring the quality assurance policy to life in accordance with the mission and vision of higher education institutions; the methodology, regarding the effective implementation, monitoring and improvement of these strategies, has begun to be brought to life.
As our university is a dynamic and proactive higher education institution, an effort regarding the establishment of quality culture at our university is gaining momentum. For this reason, the Coordination Office for Quality and Accreditation of Near East University has been established and this office functions under the body of NEU Rectorship. The tasks of the Coordination Office include giving support to academic and administrative units during the quality assurance processes related to both education and research carried out at our dynamic university; assure better management of processes related to planning, control and prevention; to contribute to simultaneous execution of defined processes; to work on development and activation of the functions of commission/workgroups related to quality and accreditation
Our Coordination Office is aware of the need for horizontal structuring for work related to the quality processes and while our office fulfils its duties, it aims to be transparent and participative.
We strongly believe that we will work productively and would like to express our deepest respect to you all.
Near East University
Coordination Office for Quality and Accreditation
Mission / Vision
Our Mission
Our mission is to support, contribute and develop suggestions for the activities to be carried out by academic and administrative units of the Near East University regarding quality evaluation and assurance activities alongside activities on assuring effective implementation and development related to accreditation.
Our Vision
Our vision is to develop awareness of quality culture, establish the belief that the work done regarding quality assurance in all units of the university will be carried out cooperatively and coordinately.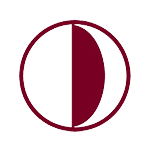 Prof. Dr. Selda ÖNDEROĞLU
TIP FAKÜLTESİ-ANATOMİ ANABİLİM DALI
Organization Chart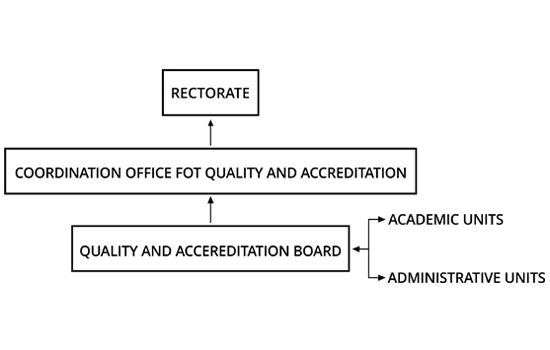 Regulations
REGULATIONS FOR QUALITY AND ACCREDITATION COORDINATION OFFICE
FIRST PART
General provisions
AIM
Article 1
The aim of this regulation is to determine the operation principles of Quality and Accreditation Coordination Office which is in charge of providing support to relevant sections and departments in planning, arranging, and effectively conducting the quality and accreditation studies at the Near East University
SCOPE
Article 2
This regulation covers the duties and responsibilities of the Near East University Quality and Accreditation Coordination Office.
BASIS
Article 3
This regulation is based on the mission, vision and values of Near East University, which adopts the principle of using quality assurance methods followed by the contemporary higher education institutions and is based on the modified law of the Higher Education Law No. 65/2005 of the Turkish Republic of Northern Cyprus.
Near East University
Near East Boulevard, ZIP: 99138
Nicosia / TRNC
Mersin 10 – Turkey
Tel: +90 (0392) 675 10 00
E-mail:kalite@neu.edu.tr